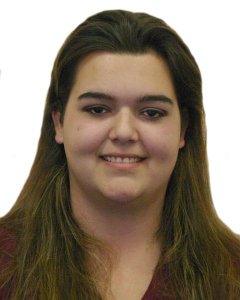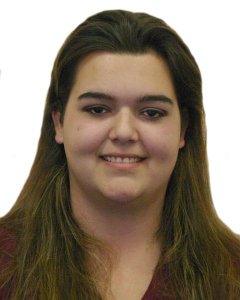 When the College Democrats brought the primaries to campus, we were told by the county party that Dennis Kucinich, John Edwards, John Kerry and Al Sharpton were the only candidates still in the running.
When Jake Eyre came to the primaries intending to vote for Howard Dean, he was told that Dean had dropped, although he could vote for anyone on the ballots, which still included Dean, Clark and Lieberman.
The "misinformed" and "rude" response Eyre got at the polls was the result of his becoming rude and aggressive to the election judges. Eyre then left and wrote an editorial that was published in Monday's edition of the Journal.
Howard Dean said on Feb. 18 on his Web site, "Today my candidacy may come to an end, but our campaign for change is not over."
CNN.com reported the same day that Dean had dropped out of the presidential race. Now, I personally might have been misinformed, and the Democratic Party might have been mistaken. But I'm pretty sure that CNN and Howard Dean himself are reliable sources.
Eyre attacked the College Democrats multiple times, so in this article I speak for the College Democrats, as well as myself. For Eyre to say that we don't represent the opinions of liberal students on campus might be dead-on.
Unfortunately, we can't represent ideas that we don't know exist. The SUU democrats felt badly about his Eyre's assertion that we have failed him, so we came up with a solution: How about attending a meeting and voicing your opinion? Better yet, how about telling us what you think we should be supporting, and then being active about doing it with us?
As for the Kerry issue, I don't have the room to go into why I support John Kerry here. If you want to know about Kerry, or any of the other candidates, e-mail me, track me down, come to a meeting. Although our executive council supports Kerry, as a club we support the eventual democratic nominee, whether that be John Kerry, John Edwards or the Rev. Al Sharpton.
You can't expect students that run a club like democrats to not have personal opinions about politics. On the same token, can we assume that SUUSA supports Dean because Eyre, a student advocate, supports Dean? Of course not.
Finally, if voting in Utah is as worthless as Eyre says, then why vote at all? What about the 2000 election where the popular vote did count? Of course Utah is a republican state. Of course the electoral colleges will likely vote Bush. But what if every liberal in Utah went to vote? I bet we'd give Bush a run for his money in this state.
Eyre said in his editorial, "As for me, I will speak my mind." I couldn't agree with him more. And if you want to speak yours, we meet Wednesdays at 5 p.m. in the Living Room.
Linda Eaton is a sophomore political science/criminal justice major from Cedar City. She can be reached at walt5385@student.suu.edu.