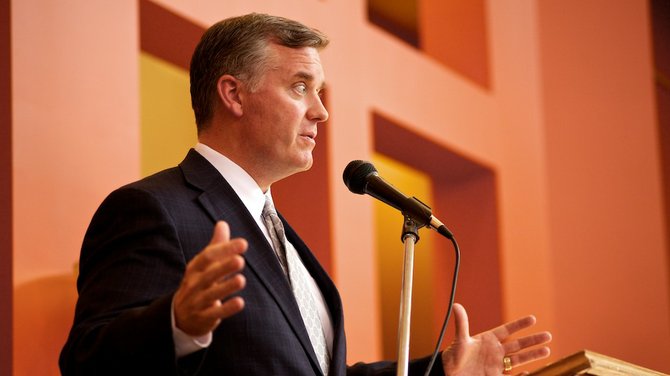 Video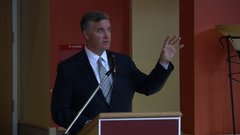 Salt Lake City Mayor and Utah gubernatorial candidate Peter Corroon addressed questions on national and state issues including health care, immigration and nuclear waste disposal, emphasising education and the economy as the most important for Utah at a campus open forum Wednesday afternoon.
"(I) have three young children and I'm running for governor because I want to make sure they can get a good education in this state and then they can get a good job in this state when they're done," he said.
Corroon said there is no plan in place in Utah for funding education, and that with an increasing number of students coming into the education system, part of the solution lies in how state taxes are used.
"The problem is when we have students coming into our system like we do this year and the income taxes following, we can't fund our students," he said. "But the property tax can stay more stable and we could be using that to fund our students and teachers."
He said as the state population increases, so then would educational funding as more property taxes are being paid. Corroon said it is not the sole responsibility of the state government to improve education, calling for communities and businesses to help promote positive changes.
"Businesses are the ones hiring (graduates), so they should have some say in the education system," he said. "It's not just about our educators, we as a community need to be involved in that decision making process."
He continued, saying businesses and universities need to work cooperatively to combat unemployment.
"It's critical for businesses and universities to work together, preparing young people for the jobs of the 21st century and retraining those who have lost their jobs into those positions as well," he said.