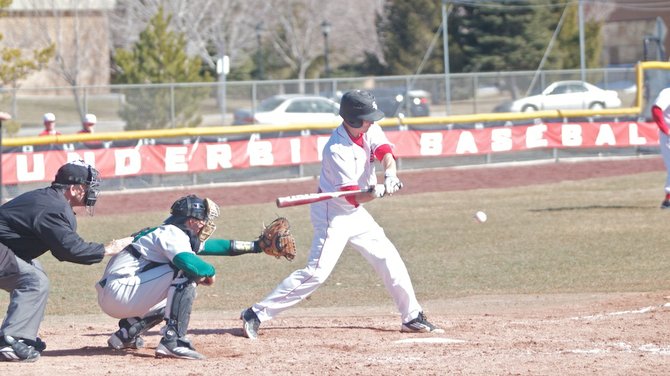 The SUU baseball team suffered a 9-1 loss to Utah Valley Friday night in Orem.
With the win UVU clinched the series and improved its record to 11-11 on the year, while the T-Birds fell to 6-19 overall.
The Wolverines scored four runs in the first inning with the help of a three-run home run from DH Austin Heaps. The final run of the inning came on an RBI double by Taylor Berg.
Jake Richenbach helped UVU extend its lead to 5-0 in the second frame with an RBI double of his own.
Tht T-Birds got on the board in the third inning. After catcher Taggart Lunceford and David Ricker drew walks, outfielder Tyson Weber put the ball into left field to bring in one run for SUU.

The Wolverines added two more runs to their lead in the fourth frame as Rickenbach and Goose Kallunki drove in a run a piece.
UVU scored its two final runs in the bottom eighth inning on back-to-back RBI doubles from Kallunki and Kai Hatch.
Junior starter Kelsey Outram the loss for SUU by allowing seven runs on 12 hits in five innings. UVU starter Preston Olson remained perfect on the year with a 3-0 record. Olson tallied seven strikeouts and gave up one run.
The final game of the series gets underway today at 1 p.m.