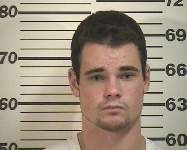 Aaron Price, a wing and flank player on SUU's rugby team who is a freshman undeclared major from West Jordan, was arrested Wednesday night in connection with an investigation into a rape case.
Price was released after paying bail of $50,000.00, according to Iron County inmate bookings.
Check back at suunews.com for more information on this story.