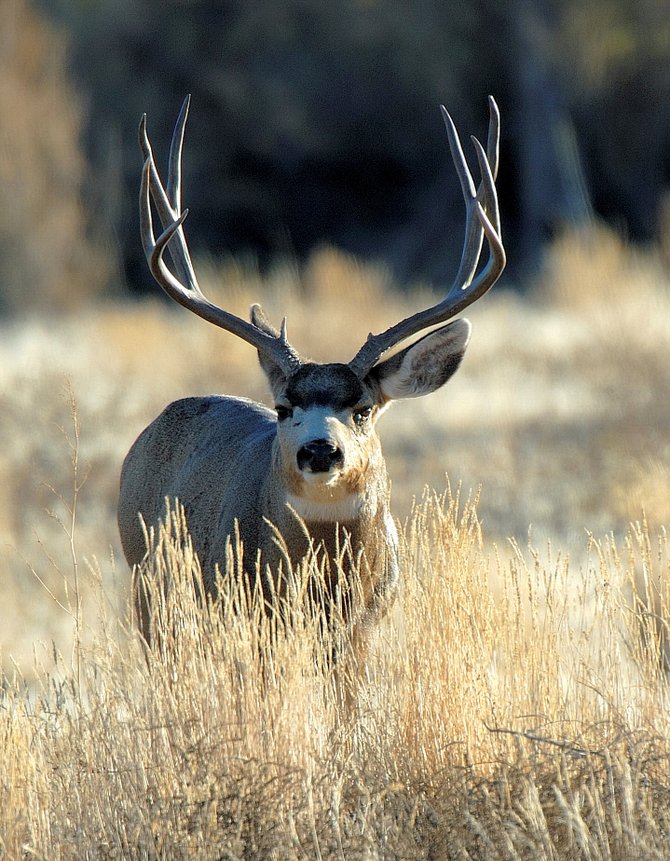 The 2013 Utah mule deer rifle hunting season started Saturday and will last until Sunday.
Garrett Alldredge, a sophomore integrated engineering major from Kanab, said he and his family have been hunting together for as long as he can remember.
According to the Utah Division of Wildlife Resource's Mule Deer Management Plan, mule deer are the most abundant big game animal in Utah and are of high interest to hunting and non-hunting people.
Alldredge said many people don't understand hunters and think they are only about killing an animal. He said hunters provide valuable resources to help protect animals throughout the state.
"I understand why people can hate hunters," Alldredge said. "There is a stereotype that we're out there to just kill, and there are idiots that do poach. If I'm going shoot at a deer, I'm going follow it to make sure I hit it, and I'll take it, regardless of size."
According the DWR Mule Deer Management Plan, the DWR, federal agencies, sportsmen organizations, private landowners and others work together to protect and improve mule deer habitat.
The hunting season was put into effect to help prevent the population of mule deer growing beyond what the land can handle, according to the DWR Plan.
"Granted, we can go to the store and buy beef all the time, but it's a good family bonding opportunity in the outdoors," he said. "I'm not there to simply kill an animal; I'm there to spend time outdoors with my family."
Tyler Juber, a junior accounting major from Salem, Ore., said this season was his first time going hunting.
"The main reason I wanted to go was to fill my freezer, to help me survive the next semester," Juber said.j