Posted: Dec. 4, 2013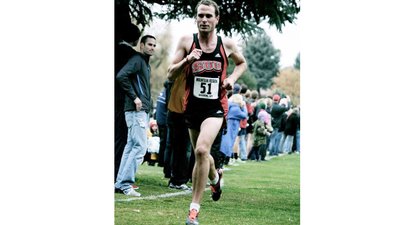 SUU runner Ryan Barrus finished 167th at the NCAA National Championship to cap off the SUU cross-country season on Nov. 23 in Terre Haute, Ind.
The Latest
Latest Headlines

Monday marked the annual Thunderbird Scholar Awards Banquet, honoring student-athletes who not only excelled on the playing field, but in the classroom.

As the indoor season comes to an end, the SUU men's and women's track and field teams will travel to Pocatello, Idaho to participate in the Big Sky Indoor Championships.
A list of who the football, soccer and cross-country/track and field team signed Wednesday.
56 SUU student-athletes receive Big Sky All-Academic honors for the Fall season.

The SUU cross-country team wrapped up its season and senior Ryan Barrus was selected to run individually in the NCAA Championship.