Posted: Sept. 24, 2014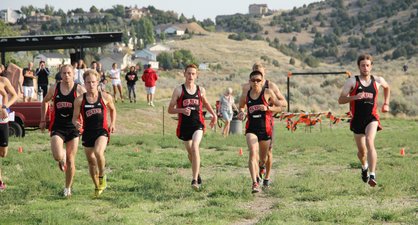 The SUU cross-country team wrapped up its third meet of the season with a meet at UNLV where the men took home a first place victory, and the women ended up in third.
The Latest
Latest Headlines

The SUU cross-country team started off the season with a head-to-head matchup against Idaho State, which previewed up-and-coming runners, followed by a trip to Riverside, California to participate in the UC Riverside Invitational to continue the 2014 season

Both the men's and the women's T-Bird Cross-Country team spent the weekend in Pocatello, Idaho for a head-to-head meet against Idaho State, where the men finished first and the women came in second.

The preseason conference polls were released and the SUU men's and women's cross-country team were ranked second and fifth, respectively.

Bryson and Josh give their list of the top 10 athletes from the 2013-14 athletic year.
Bryson and Josh take a look back at the 2013-14 season and talk about their favorite moments from the season.