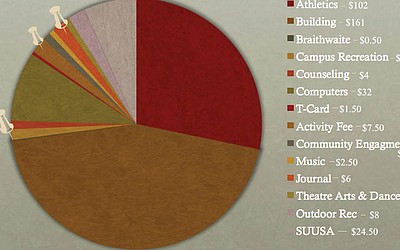 The Student Fee Review Committee met Tuesday to discuss changes for three current fees: the Braithwaite Gallery, the University Journal and the Student Center Activity Fee.
Jan. 28
6:30 p.m.

Room 202

Jan. 30
4:00 p.m.

East Elementary

Jan. 30
10:00 p.m.

Crystal Inn 1575 W. 200 North
Other Stories
A former SUU student was charged with jail time and fined Wednesday following a plea agreement that reduced charges on an sexual assault case which started in 2013.

Turtle Wall is a quiet rock climbing spot just outside of St. George, good for experienced climbers.

This Saturday Jan. 24 2015, the Division of Wildlife Resource is hosting an annual ice fishing contest at Fish Lake National Forest.

SUU is full of opportunities and this Spring Semester the kayaking clinics are back in full swing.
A crowd of about 60 students gathered in the Sterling Church Auditorium Thursday night to get romantic advice from the Date Doctor.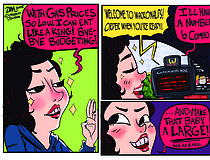 The United States of America was founded upon a few core beliefs—one of the most significant being freedom of speech.