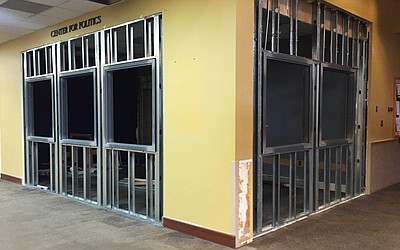 SUU made a variety of renovations and accomplished milestones during the 2015-16 school year. The university has won multiple awards, including the Most Outdoorsy School in the Nation award, and multiple centers across campus moved into different locations. Yes, these actions may seem to bring notoriety, but it also brings in another element: opportunity.
Other Stories
During the 2015-16 school year, SUU students Rachel Cawley and Krystal Fonger died, but will be receiving posthumous degrees during this year's graduation ceremony.

Teaching is a job Jon Smith said he greatly enjoys, even after living and working in places all around the world.
By Charlotte Thalhammer
April 28, 2016

Tyler Cornia is the 2016-17 SUUSA president and has plans for the future of SUUSA and SUU's student body.

Every spring, a dean's council from each college gathers to select an outstanding student with high academic achievements to become the valedictorian of that year's graduating class.

Kay Andersen leaps and bounds across the dance studio, leaving his students to stand in awe as they watch his effortless movement.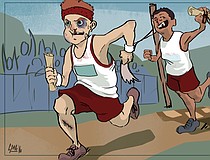 Recently, there has been an increasing amount of outrage directed at the actions of some universities concerning their policies towards how they handle victims of sexual assault.